This 4-Room Flat's Kitchen Is A Danger Zone – Cabinets Are Falling Apart, And It's Full Mess Petes & Even Mould
This is probably the biggest spring-cleaning task in this season of House Everything? so far.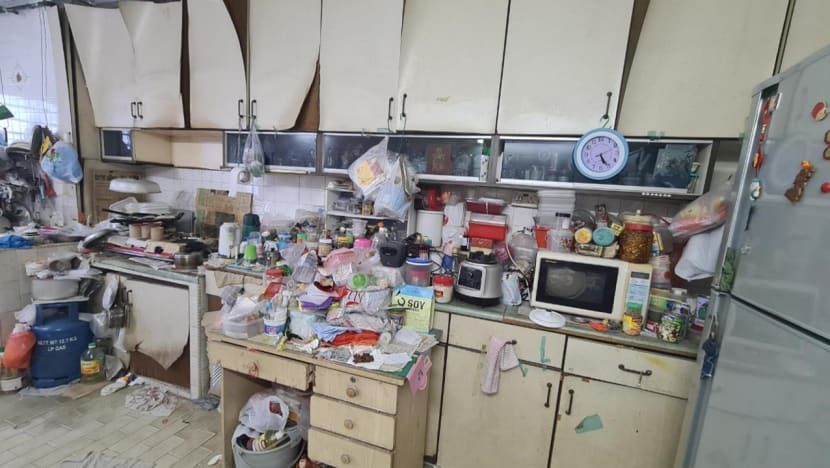 We've seen a kitchen turned into a walk-in wardrobe, and families with so much stuff at home that there's hardly space to walk. But for this flat featured in the latest episode of House Everything?, the clutter and mess have turned the home into a danger zone.
Mother and son pair, Wen Hao and Mdm Yang, live in this four-room flat that has certainly seen better days. The living room is cluttered with piles of junk and hand-me-down furniture from her elder son, but that's not where the makeover's happening.
The duo's plea for help centres around the kitchen. Not only are the built-in cabinets decaying and falling apart (these have not been replaced since they moved in over 30 years ago), the amount of mess (mould and dead pests buried beneath the mess included) pose a health risk too.
Mdm Yang's penchant for saving and reusing items, as well as her innovative ways to save money, has led to so much clutter, junk and er, cockroach carcasses in the kitchen.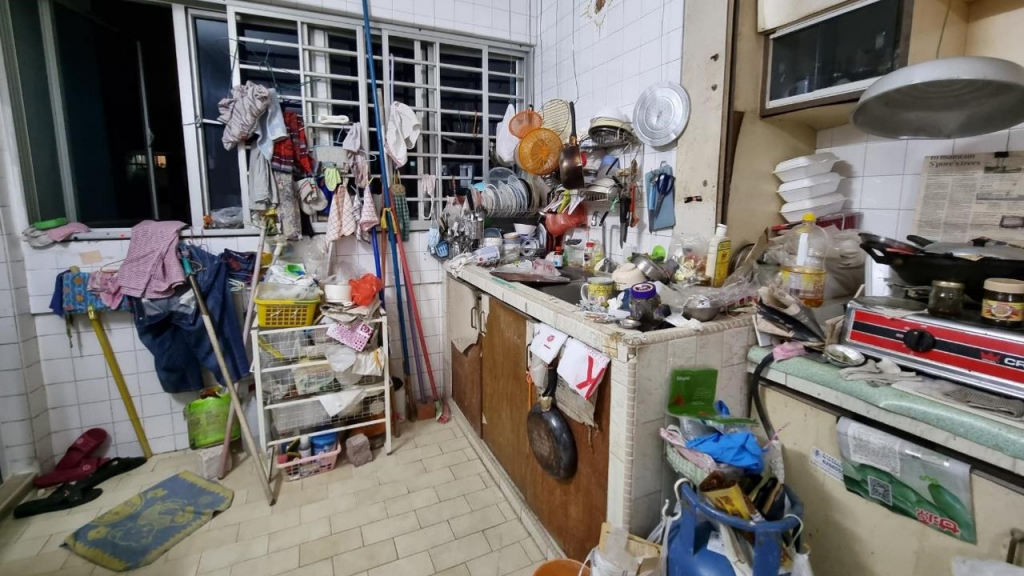 Around the kitchen sink, piles of random junk strewn around — bottle caps, tissue paper, cutlery — some of which have turned mouldy.
There are plastic containers and bottles filling up numerous kitchen cabinets — she says she plans to reuse them to store food when she cooks. "No, cannot throw. You can only throw them away when I die," she tells Chen Hanwei, who's hosting the series, in jest.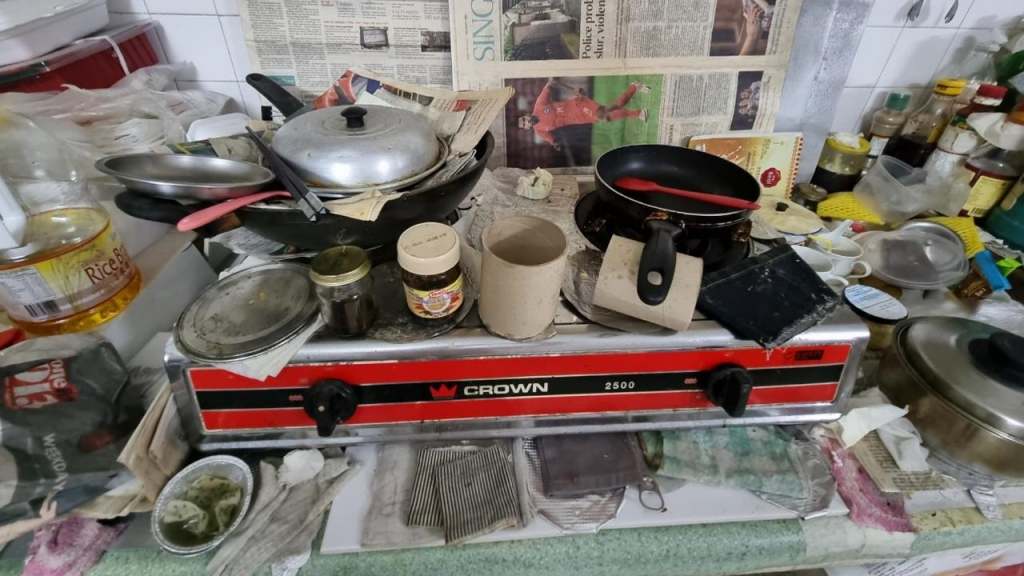 On the cooker hob, more random items, and in the cabinet beneath it, even more junk that has not been touched for so long, the crew found several dead cockroaches amid the mess.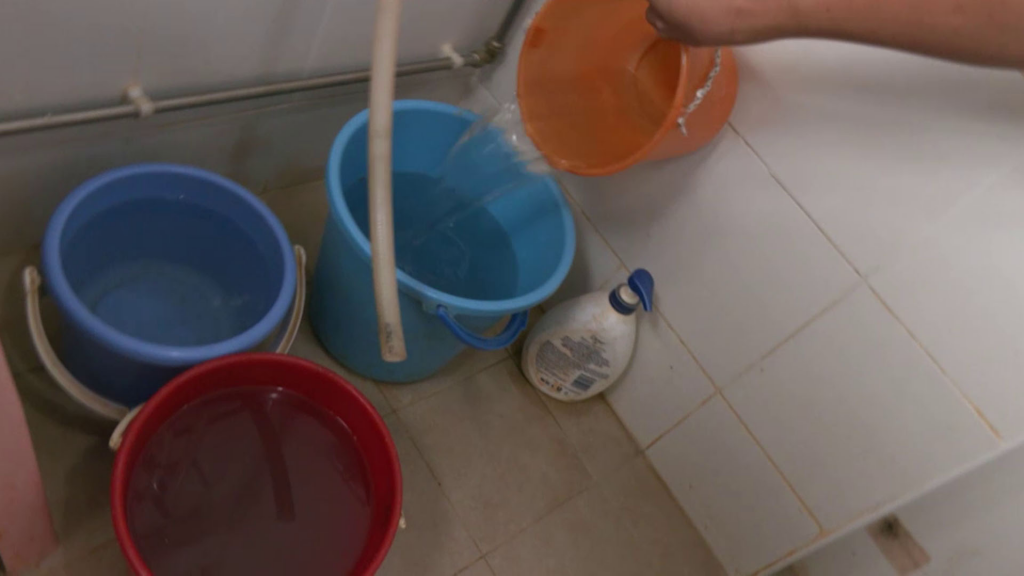 There are also buckets of water around — she collects rainwater to use to wash clothes.
It's clear that there's a lot more work for the decluttering gurus to do, and it's not just throwing things out — production crew notice that Mdm Yang tensing up and becoming quiet as they packed out bags of things to throw away and donate.
"My aim is to turn this kitchen into a clean, hygienic and safe one," declares Hanwei.
Will they be able to help Mdm Yang shift her mindset and transform this into the clean, hygienic kitchen the family needs?
Homeowners who fail to upkeep their new digs will get the gifted furniture confiscated by producers as punishment. Did Mdm Yang manage to keep the kitchen tidy? Watch co-host Jernelle Oh lead the spot check session here (find it under 'Extras').
Catch House Everything? Season 2 on demand for free on meWATCH.
Full Gallery 📸 [ View Here ]
Other article you should read, just because:

Link Source [8days.sg]