HDB Interior Design in Singapore
Design 4 Space is skilled at performing complete HDB renovation and interior designing for our customers in Singapore. If you think that your HDB apartment is never going to look like a nice and lavish condo property, then think again as we can definitely achieve that for you. HDB properties are preferred extensively in Singapore since they are affordable and liveable. However, you may want your home to look and feel like the way you want it to. This is why you should consider getting in touch with us here at Design 4 Space as we can carry out holistic and efficient HDB Interior Design Singapore for your home. We are familiar with the challenges of transforming a HDB property into a fabulous home and we can surely do that for you.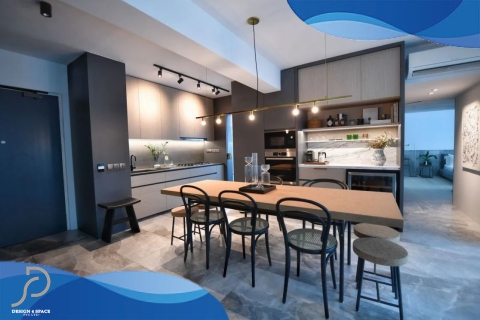 As a company that is thoroughly efficient when it comes to all manners of interior design projects, we can carry out a complete remodeling of your interiors so that it matches your preferences properly. Whether it is the design of your living room or your bedroom, we can put in the same kind of earnest effort while redesigning the area. Once you choose us for performing HDB interior design Singapore in your home, we are going to discuss your needs and expectations with you and then accordingly plan our work. We can also provide you with complete support for all you requirements no matter the size or level of the renovation work that you want us to do. Therefore you can get complete support for your interior design and remodeling project by consulting with us at Design 4 Space.
From the very beginning, we have been focused on providing total support to our customers when they are in need of interior designing work for their HDB homes. This is why we can do a thorough job for you and allow you to make the most of the space that you have with you. Even if you have a rather limited space to work with, we can come up with innovative ways so that you can do more with less. It is due to such factors that we have evolved into the number one HDB renovation company in Singapore. We always maintain a fine balance between design aesthetics and functionality which means that once we are done working on your HDB renovation work, you can really have the best time living in such a property.
While working on your HDB interior design Singapore project, we are going to implement the best design practices from around the world so that you can be really proud of your home. We are familiar with the design ideologies of homes in various parts of the world and can incorporate them into your home. We are also aware of the various practical considerations that our designers and exerts have to keep in mind and this also makes it easier for us to do our job. So make sure that you consult with us at Design 4 Space today for managing the interior designing work for your HDB apartment.