Best Home Renovation Company Singapore
Renovating your home is not just a way of adding beauty to your living space but it is also a way of getting rid of all the elements that you think or feel are unnecessary. Design 4 Space is a leading provider of top notch home renovation solutions in Singapore that offers comprehensive support to customers when they are trying to change the look and feel of their homes. If you think that your home lacks that sparkle or shine that you are looking for, it is essential that you should consider getting some Home Renovation Singapore solutions that can transform your immediate living area. We at Design 4 Space have been working on different types of home renovation projects for a long time and this means that we can bring you the value and beauty that you want to have in your home. When you are looking to get your home renovated from scratch, it is important that you have a clear plan ahead from the start so that you can make proper progress in this regard.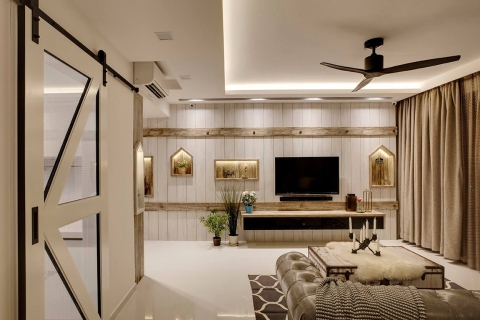 You will also need to set up a budget that can cover all your needs without you spending too much in the process. It is also important that you explore a number of home interior ideas that can suit your tastes and preferences. This is where we at Design 4 Space can be of great help to you. Being a company that is well acquainted with the whole process of home renovation, we can guide you at every step of the way so that you have a personal space that you can be proud of. Our many years of experience in offering home renovation Singapore can make it possible for us to cater to all your needs.
One of the main reasons as to why you should consult us at Design 4 Space when you want to get some home renovating done is that we can perfectly meet all your needs as you change the look and feel of your living space. It is never really a good idea to do the home renovation task all on your own as you may be spending more than you need in that process. On the other hand, when you consult with our experts, we can introduce you to some of the latest and trendiest home interior ideas that you can choose from. You can also mix and match different styles and elements to get the precise results that you are looking for.
Here at Design 4 Space, our goal is to provide you with the dream home that you have always wanted. This means that we are going to perform home renovation Singapore for you as per your specific budget. Whether it is the living room or the bathroom, the bedroom or the play area, we can create the perfect ambience for your home from scratch. So get in touch with us today at Design 4 Space and see how we can take your home renovation project to really astounding heights.