Design 4 Space is a leading provider of A&A works at the heart of Singapore. We have been actively involved in providing addition and alteration solutions to our patrons so that they can get the most usage from a property. The process of Addition and Alteration or A&A works involve making some minor changes and modifications to the structure of a building. If you want us to do such alterations for you, we can modify the roof structure, get some additional staircase or roofing installed or add partitions as well as renovate and remodel the heritage buildings. Alteration addition works that are carried out in Singapore must be in line with certain mandates and requirements that are applicable in this part of the world.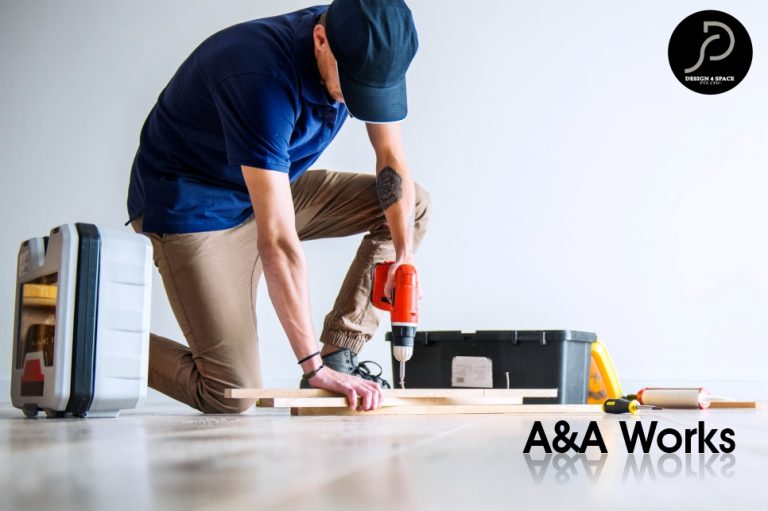 What is A&A Works?
A&A works, which represents Addition and modification works, is the course of development wherein the house holder is making changes to an all-around existing and outfitted property. Changes might be as fixes or redesigns to frail regions, as well as customizations to existing viewpoints.
A&A works are delegated minor works that make modifications to a property that doesn't change or hazard its underlying uprightness. These changes can go from minor changes in the inside of the home, to greater undertakings like adding a pool or lawn. However long, the development doesn't modify the primary honesty of the property, the work is characterized in A&A works.
Once you choose us as your contractor for addition works, we are going to submit the requisite applications to BCA or Building and Construction Authority and the FSSD or Fire Safety and Shelter Department before starting with the alteration addition process. Whether you are a business owner or you want us to rework your home, you can rely on us for carrying out the best A&A works that money can buy. You need to have an experienced company that can carry out the alteration and addition work for you. This is why you should get in touch with us at Design 4 Space as we can help you at every step of the way to ensure that you have a marvelous residential or commercial property at your disposal.   
Since we at Design 4 Space have been carrying out reconstruction Singapore work for a long time now, we have got in-depth experience and understanding of the things that are involved in carrying out such work for our clients. Based on the way you want us to manage the alteration work in your building, we can surely perform our job that is going to suit you in the best possible way. We regularly work on different types of commercial and residential buildings and this is why we are able to manage such addition and alteration tasks in a way that appeals to our customers. We also adapt a flexible approach to our work and this makes it possible for us to carry out our work in a way that is best suited to the specific requirements of our customers. This means that once you consult us for your alteration and addition works, you can definitely have the complete peace of mind that you are looking for.