Kitchen & Bathroom Renovation Packages Singapore
The kitchen is definitely one of the most important parts of your home and therefore it is important that you always take good care of it. You prepare all your food in the kitchen and this helps to have all the members in your family properly nourished. It is therefore essential that you get kitchen renovation and remodelling services from time to time so that the functional efficiency of your kitchen space is enhanced. Here at Design 4 Space, we understand the critical challenges of a kitchen renovation project and we can provide you with the finest
kitchen Renovation Singapore
solutions that you can have at your disposal. Based on the specific requirements that you have, we can perform a complete kitchen renovation for your home so that you can benefit from it immensely. Design 4 Space has been serving as a leading Singapore-based contractor for homeowners in the city.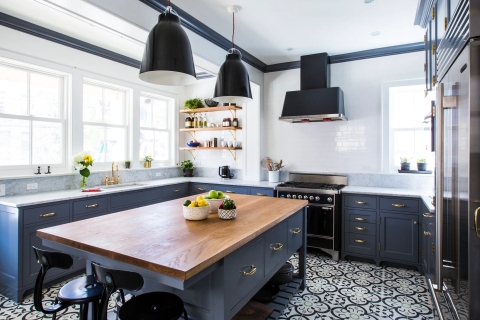 We excel at planning, designing and managing all kinds of kitchen renovation work with versatility and ease. Whether it is the installation of custom design cabinets or setting up of the stove area, we can help you as per the requirements of your kitchen remodelling work. Over the years, we have worked on numerous kitchen renovating projects in Singapore and we can ensure optimum success for the project. With our support, you can definitely have the dream kitchen that you have always wanted. By modernizing your kitchen space, you can not only perform your cooking tasks with better efficiency but you can also have a good time while doing all of that.
Whether you are looking to have a closed space kitchen or an open space kitchen design, we can show you numerous great kitchen designs that you can choose from. Being adept at all facets of kitchen renovation Singapore work, we have got the tools and techniques to do a complete renovation work so that the beauty and functionality of your kitchen space. We excel at installing custom design cabinets that can further enhance the beauty and serenity of your kitchen space. We regularly work with customers all over Singapore to make sure that they have got the best kitchen space at their disposal. This means that no matter the type of kitchen area that you are looking to have; we can carry out the most effective kitchen renovation Singapore tasks for you. We maintain a very flexible approach to our renovation work and this makes it possible for us to cater to all kinds of project requirements.
If you are looking for someone who can perform installation of cabinets, larder areas and other essential components of your kitchen, then we at Design 4 Space can provide you with the right kind of expertise. Our prices are perfectly affordable and you can surely benefit from our many years of experience in interior designing. So make sure that you get in touch with us at Design 4 Space when you are looking for someone who can perform kitchen renovation Singapore for your home.