This Flat IS So Cramped, Family Members Take Turns To Eat At a Foldable Table – But Not Since This Amazing Makeover
The refreshed dining area comfortably seats up to 10, looks sleek modern too.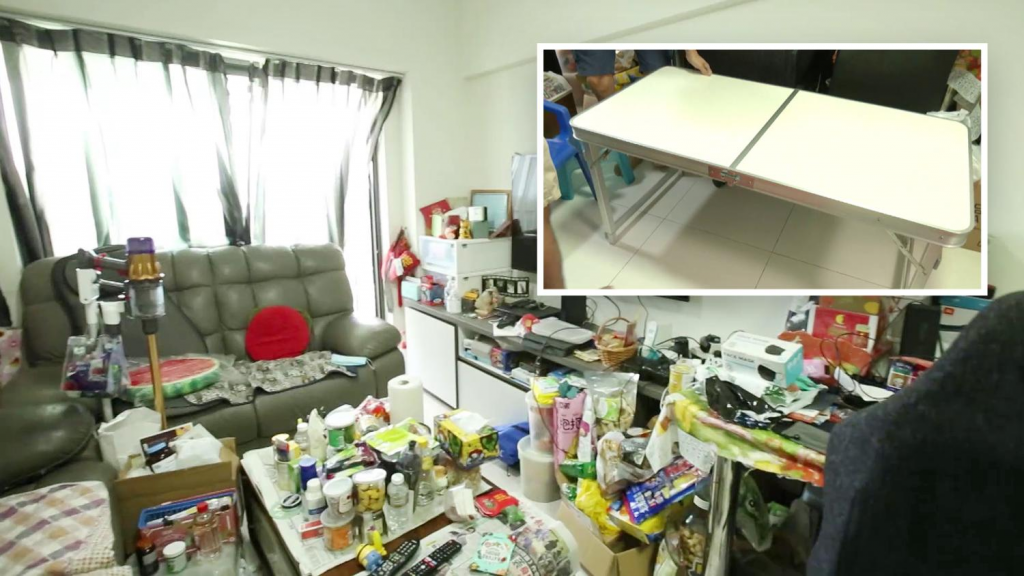 Only three people live in this four-room flat, but there are often up to 10 family members gathered here — and there's more than enough junk and clutter to show for it.
In the final episode of House Everything?, Chen Hanwei visited Matthew and his parents in their apartment that feels cramped and dark. All this is no thanks to an oversized L-shaped sofa that's so big, it even blocks the entrance to the balcony. It doesn't help, too, that the living room is brimming with clutter and heaps of snacks. Matthew's brother's two kids stay over on weekends, so there are toys and books strewn around as well.
Also taking up too much space the living room is an oversized dining table, which has since been buried underneath a mountain of stuff, or should we say a landslide waiting to happen.
Without usable space on the dining table, the family resort to using a small, unstable portable table to eat their meals at. And mind you, this is a huge family — up to 10 people gather here for weekly gatherings, not forgetting the kids' weekend staycations at their grandparents'.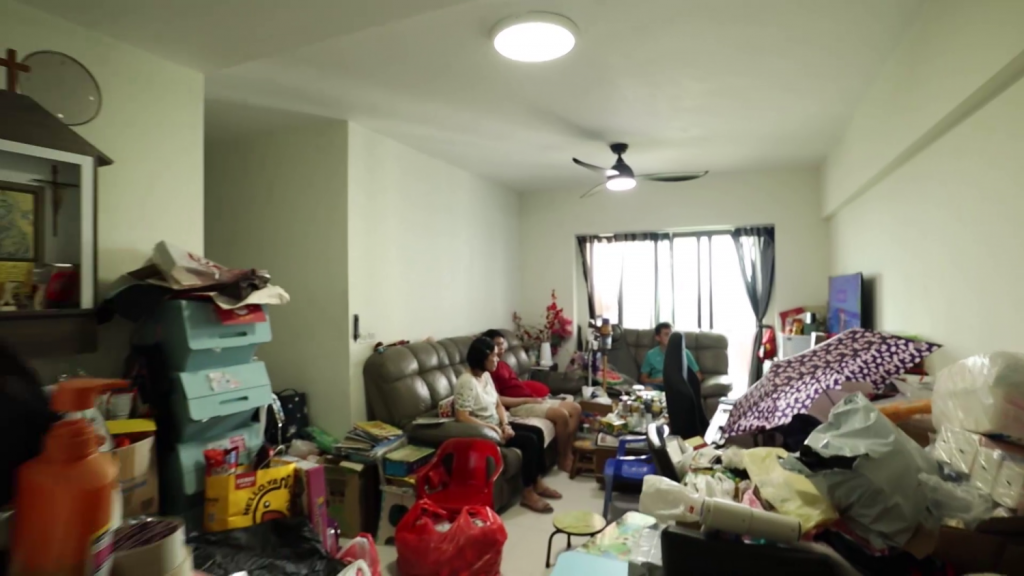 To turn this into a conducive, cosy space for the family to chill out and the kids to play and do their homework, an interior designer proposes hacking down the wall between the living room and the third bedroom, currently used as a storage room, for a larger living and a dedicated dining area.
After renovations, plenty of full-height built-ins are installed in the living and dining area, with banquette seating in the dining space that not only is sufficient for 10 people, but also doubles up as storage space. But with most home makeovers on House Everything?, it doesn't just end after the renovation.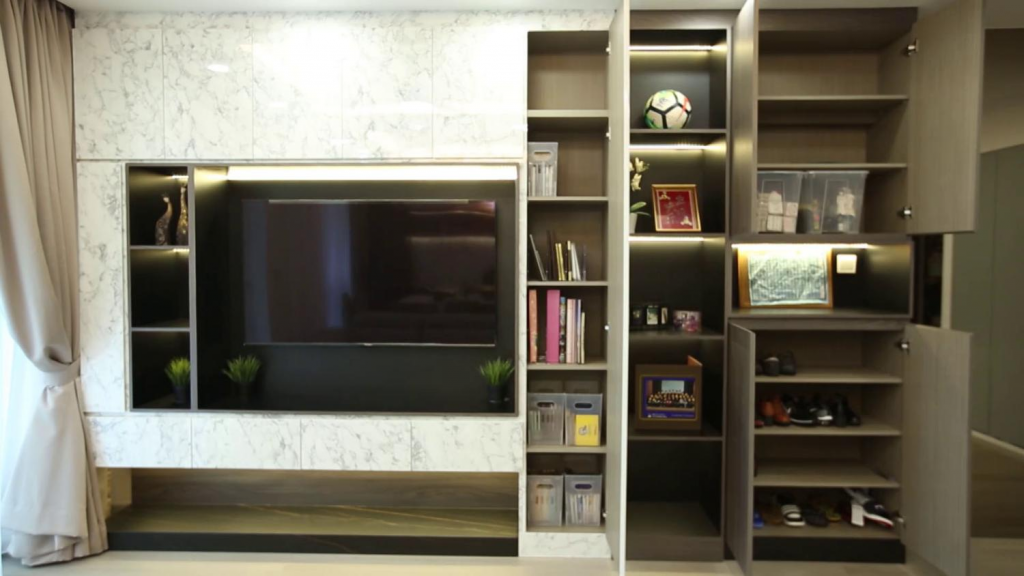 Organisational gurus come in to teach the family how to organise store their stuff efficiently so that their home remains tidy. For a space that holds so many family members' belongings, it can be quite a challenge. Will they succeed or will the flat descend into cluttered chaos once more?
To get more tips, watch the full episode below.
Catch House Everything? Season 2 on demand for free on meWATCH.
Full Gallery 📸 [ View Here ]
Other article you should read, just because:

Link Source [8days.sg]