Parents, Here Are Tips To Help Your Kids To Start Tidying Up Their Messy Rooms
No, nagging is not enough. Here are pointers from the experts.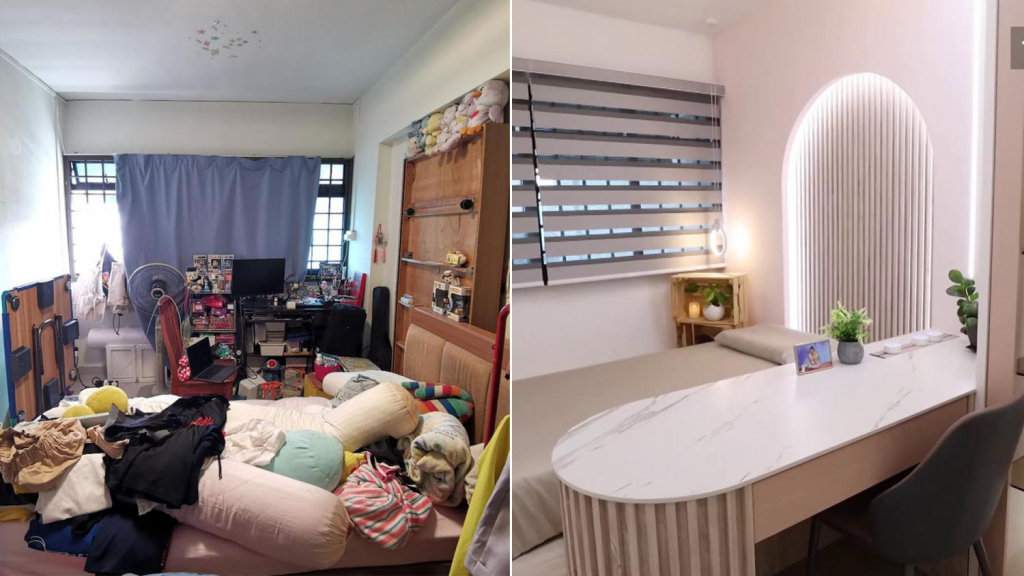 Elyse is a 20-year-old university student who only sleeps on half a bed, simply because the other half is occupied by a mountain of clothes. She sits on the floor to do her homework as her desk and chair are piled high with books, toys and other stuff, some she even forgotten about.

Elyse's mum, Candy, has made it a point to ensure that she tidies her own room, and doesn't do it for her. Unfortunately, things — and the mess — have only worsened over the years and Candy eventually turned to House Everything? to impart tidying tips to her daughter.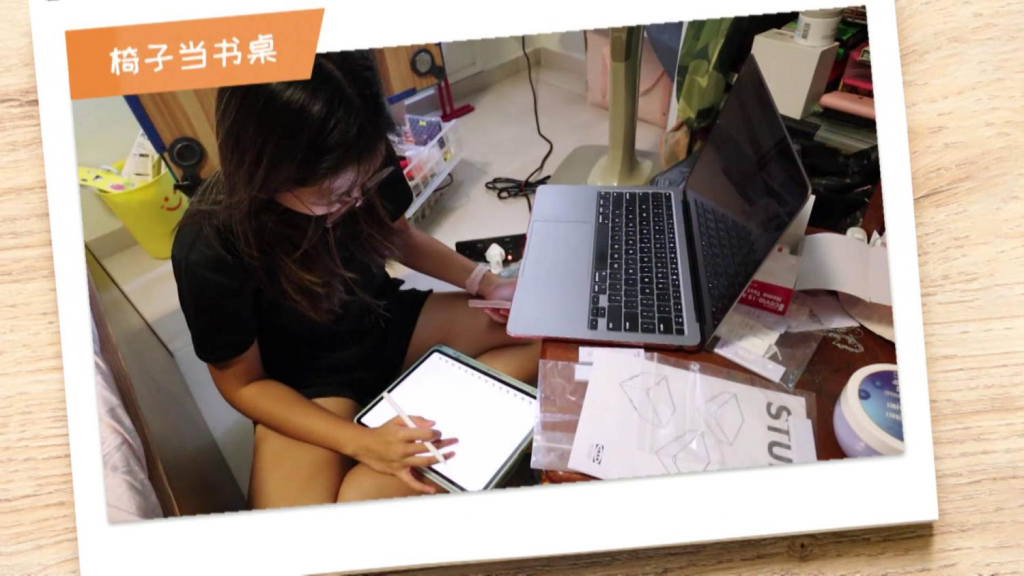 Of course, being forced by House Everything? hosts Chen Hanwei and Jernelle Oh to clean your room — on camera, too — is an effective way of getting your kids to clean up. But more than that, setting them up for success is just as important.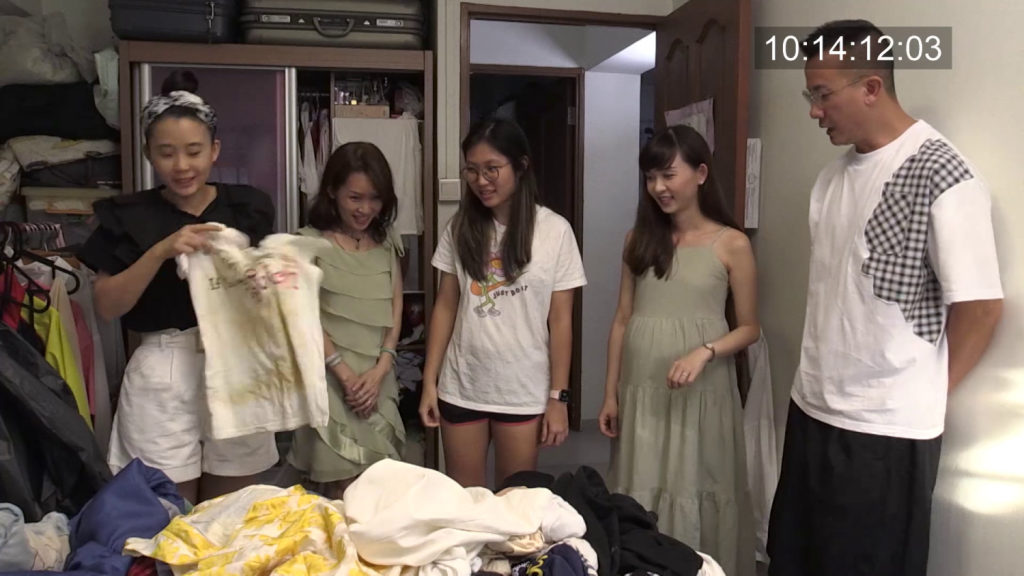 That's where Konmari consultant, Esther, and interior designer, Eddy, have some pointers for parents and their teenage kids with messy rooms.
#1: Ensure there's enough storage space to begin with.
When asked about how her room got to this state, Elyse admits that it was laziness, among other factors. "I think from the start I didn't have proper storage space, and it just accumulated year after year," she says.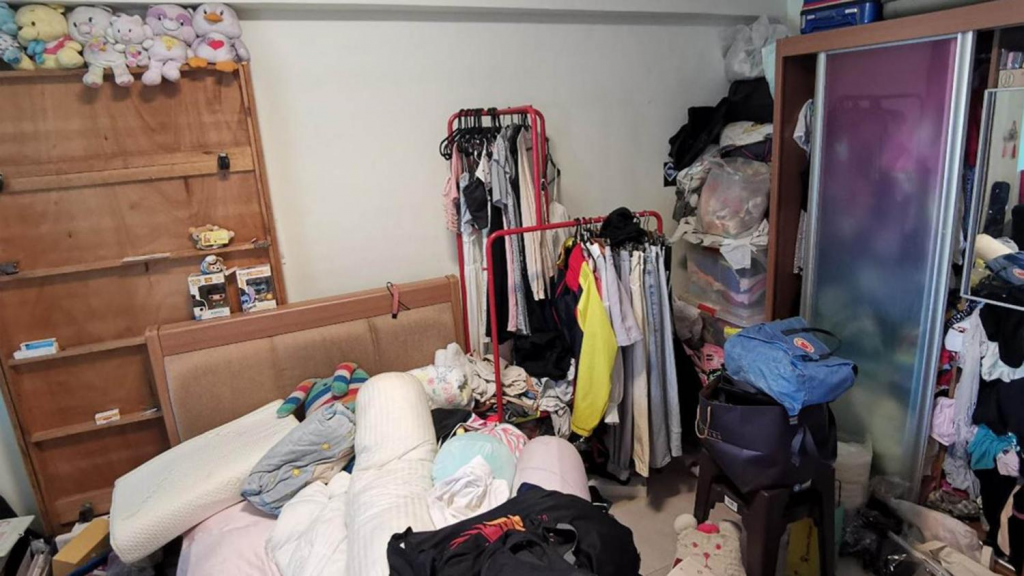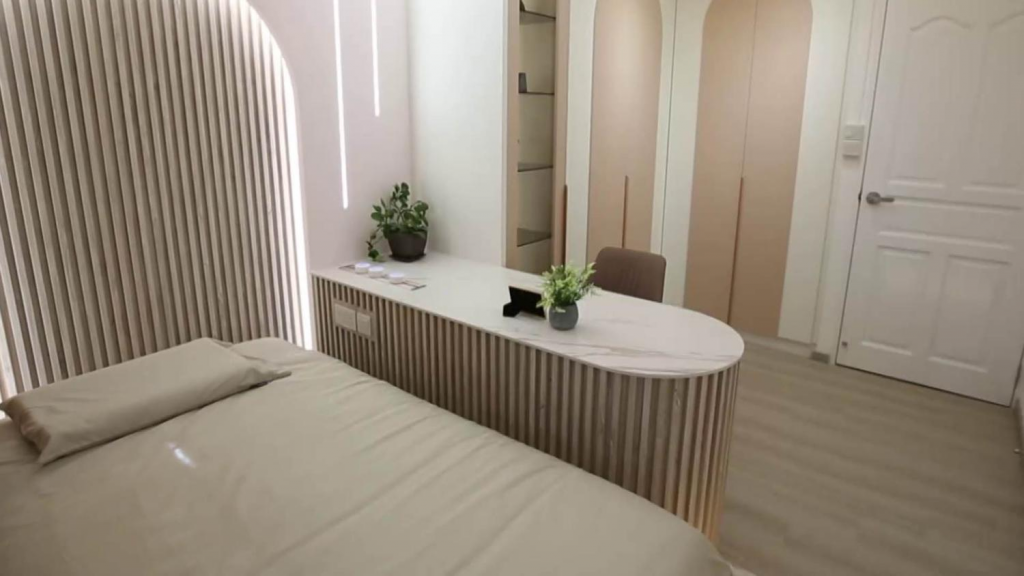 Eddy also added tons of storage space to the bedroom. Not only is there more wardrobe space so that her clothes don't have to be piled on the bed any longer, a platform bed that doubles up as storage space was added as well.
#2: Go through every single item in the room.
Elyse was initially adamant about not throwing many clothes, toys and other items from her childhood. But it took the team and the family to go through the items one by one for her to realise that amidst the piles of clutter, there were items that she had forgotten about, and she eventually managed to throw out quite a bit of stuff.
#3: You can still keep sentimental items — without the clutter.
Still, there are sentimental items that Elyse refused to part with, like soft toys that have literally collected dust. What do you do in a seemingly dead-end situation like that?
Konmari consultant Esther explains: "If all the items have sentimental value, choose a few to display, and keep the rest in storage [rather than putting everything out and adding to the clutter]."
To get more tips, watch the full episode below.
Catch House Everything? Season 2 on demand for free on meWATCH.
Full Gallery 📸 [ View Here ]
Other article you should read, just because:

Link Source [8days.sg]