Design4Space: Redefining Interior Design in Singapore
Singapore's interior design is distinguished by its blend of fashion and utility and international flair. A revolutionary interior design firm is at the heart of this vibrant design community. This article examines the Singaporean interior design firm's unique approach. It shows how the firm incorporates Singapore's many charms into its products. Singapore attracts tourists.
Singapore-based interior Designer Company creates beautiful, functional places.
Their elegant, efficient designs reflect Singapore's urban sophistication and cultural richness Design4Space leads Singapore's expanding interior design sector. They emphasize creating rooms that represent each customer's personality while embracing Singapore's rich heritage and cutting-edge aesthetics. They invented this theory.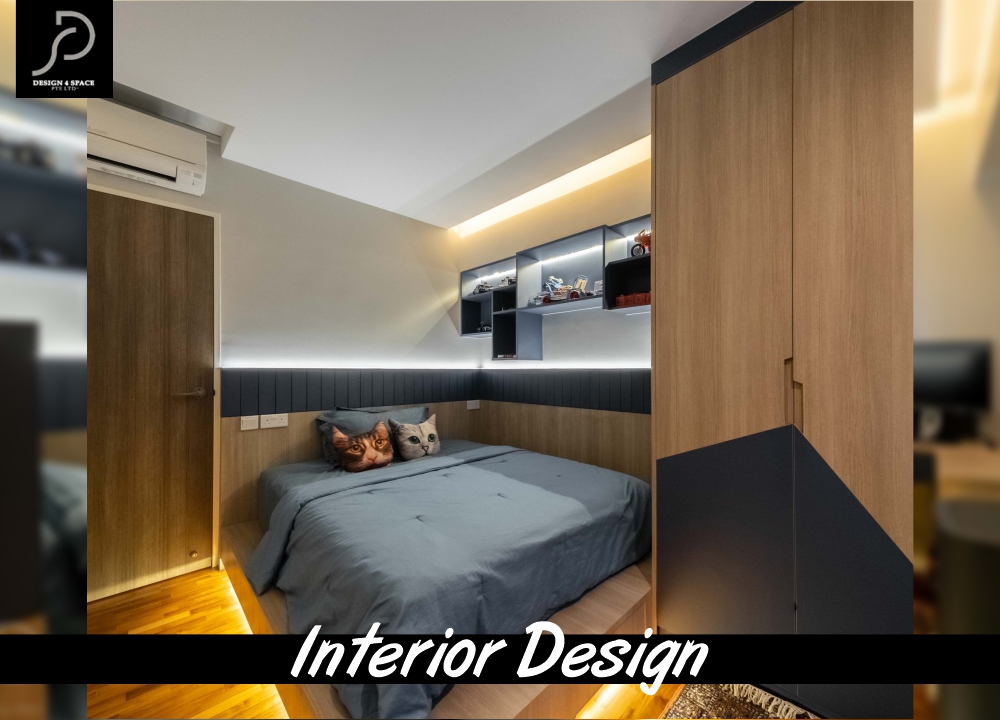 The Architect blends East and West.
Architect combination of Western and Eastern aesthetics is stunning. Like Singapore, a cultural crossroads, their designs borrow from many origins.
Interiors are noted for their uniqueness and ability to blend different design elements. Contemporary Western style has clean lines and minimal adornment, while traditional Eastern furniture has elaborate patterns and brilliant colors. Modern Western design is basic and clean.
Iconic Singapore's Heritage
Design4Space's projects incorporate Singapore's rich cultural heritage and international architectural trends. They create charming and hip interiors by skillfully blending Singapore's past—Peranakan tiles, rattan furniture, and other relics—into modern style. This lets them create retro-hip places.
Singaporean culture is reflected in the company's approach. The proposals are a visual feast that tells the city-state's story in a unique way while giving modern architecture comforts and amenities. The winning proposals tell the city-state's distinctive history in an aesthetic feast.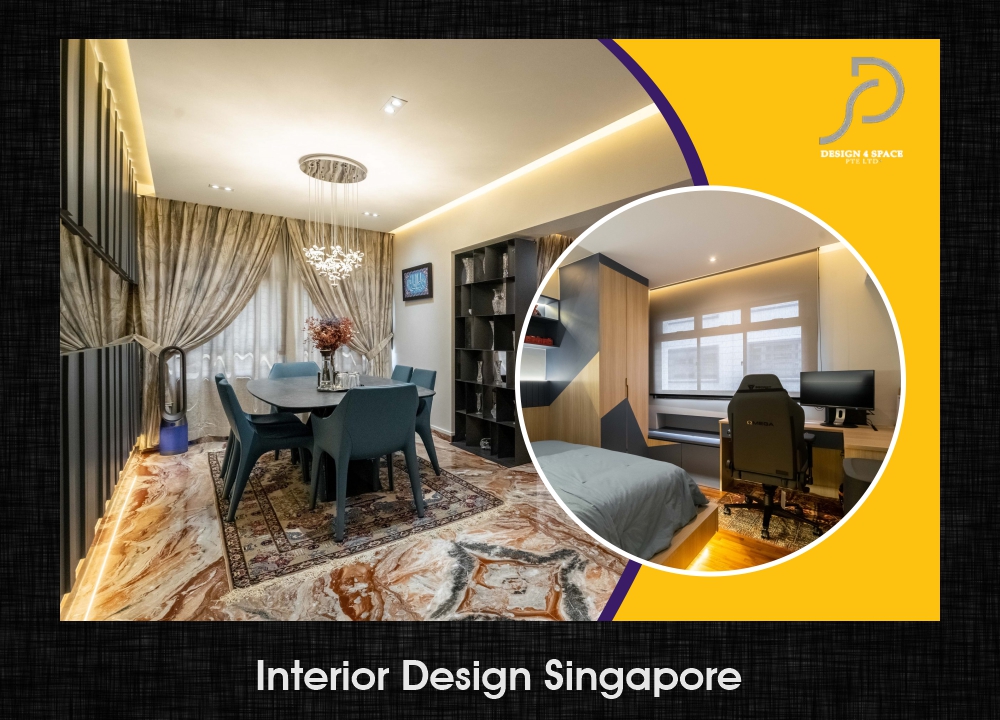 Designing for smaller spaces has the following advantages.
Intelligent Hacks is maximizing interior space in Singapore, where room is scarce. They use cutting-edge architecture to make small spaces appear spacious, light, and versatile.
They employ creative storage, versatile furniture, cleverly positioned mirrors, and skillful lighting and color. Enlightenment can help you maximize elegance and functionality in a smaller space.
Ethics are advancing sustainability.
Design4Space, like Singapore's 'garden city' concept, practices environmentally friendly design. They work hard to create eco-friendly, aesthetically beautiful designs.
This method includes eco-friendly materials, energy-efficient appliances and machinery, and well-designed layouts that maximize natural light and ventilation. Their clients may rest assured that their interiors help green Singapore.
Improve Your Powers of Observation
The major purpose is to provide excellent service and create attractive interiors. They communicate with clients throughout the design process to ensure the final product matches their vision.
They're well-regarded in Singapore's design world for their interior design competence and client pleasure.
Top Singapore interior designer.
They were the first to successfully integrate aesthetics, utility, cultural influences, and sustainability into their creations. They embody the city's creative and cultural diversity, so homeowners considering renovations need to look no further. Find a house interior remodeled here. Design4Space offers amazing design solutions personalized to your needs and interests, whether you're a homeowner looking to update your interiors, a business trying to create a compelling office, or a retail institution trying to attract more customers. It can help whether you're a homeowner looking to update your interiors, a company trying to create an exciting workplace, or a shop owner trying to attract more customers.